Photography guidelines
Ghent University has 4 photography styles. More info is provided in the pdf with examples (do's and dont's). The pdf also contains prescriptions to how you can sort photos in brochures, presentations ...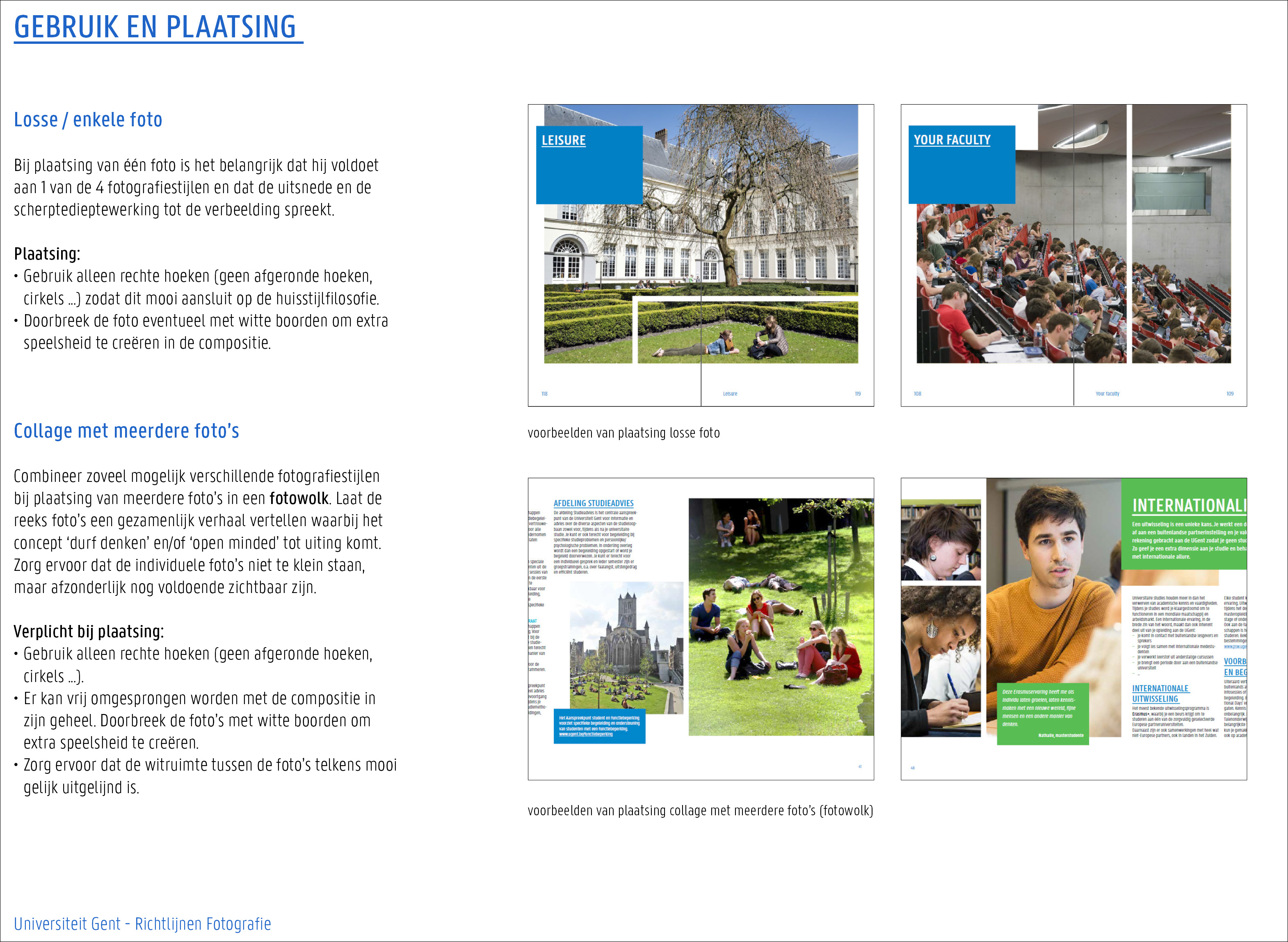 Beeldbank Ghent University
This is a page that offers a whole range of photos taken by our photographers. You can download these unique photos in high resolution (copyright '© Ghent University') via www.beeldbank.ugent.be. For example:
Stock or freely available photos
Avoid as many photos from general databanks as possible. These are less authentic because other organizations use them too. Have a look at our beeldbank first.
Are you looking for a more general image? Then you can use these free websites:
Organize your own photoshoot?
Contact our inhouse photographer Hilde Christiaens. She can take pictures on location under certain circumstances or recommend contact details of external photographers.
Author and portrait rights
Always mention the copyright '© Ghent University' of a photo (for example in the colophon of your brochure of flyer). If needed, in combination with the name of the photographer.
Make sure you have permission to portray people on photos (for example in printed media of Ghent University or in presentations). Double check via juridischezaken@ugent.be